Careers at STEMCELL
STEMCELL offers exciting and rewarding career paths for those with scientific training who wish to continue with a research-based career, those who are looking to support science away from the lab bench, and people with expertise outside of (or in addition to) science. Our employees are passionate about working for our purpose-driven, international, fast-paced, and growing company that supports the advancement of health sciences research globally. We offer internal training and career mentorship so that employees can develop their career interests and skills, defining their own careers over time.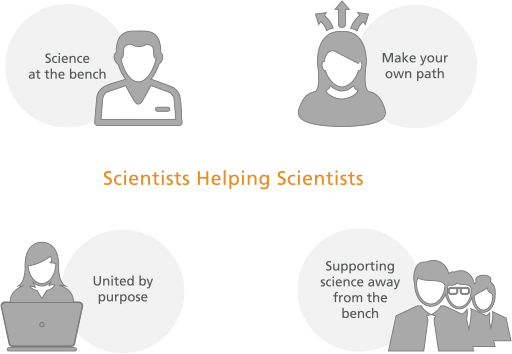 Text for infograpic.
Scientists Helping Scientists.
Help progress research.
Make your own path.
Be part of something bigger.
Apply science away from the bench.