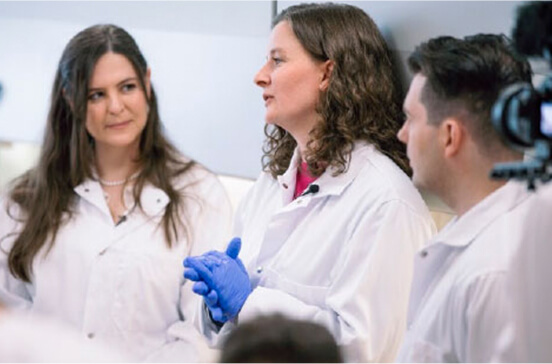 We put ourselves up for Peer Review
At STEMCELL, we claim to be Scientists Helping Scientists, but we know that scientists don't accept claims as truth - they demand scrutinized data. So, we put ourselves up for peer review. Find out what three visiting postdocs concluded about STEMCELL.
Our Science
STEMCELL specializes in developing cell culture media, cell separation systems, instruments, accessory products, and scientific services that are used by life sciences researchers working in the cell therapy, cancer research, and regenerative medicine fields. Our products streamline research protocols, reduce experimental variability, and increase the accuracy of results. We develop our products to support entire experimental workflows, from cell sourcing through isolation, characterization, expansion, differentiation, maintenance, and storage. We also offer scientific services such as educational resources and contract assay services. Whether by developing, testing or manufacturing products, working directly with scientists to identify solutions, or supporting the organization through various business roles, at STEMCELL every employee plays a part in benefiting the scientific community.
Scientific Services

Cell Culture
Media

Cell Seperation
Systems

Accessory Products

Instrumentation
Scientists Helping Scientists